---
A little taste of winter..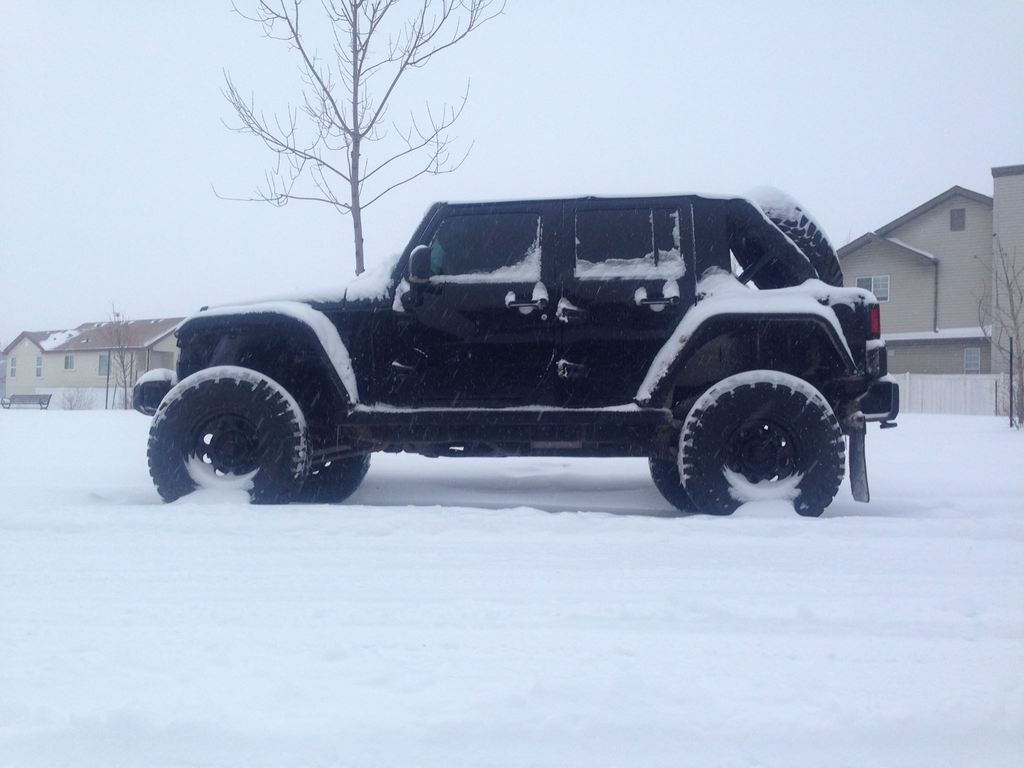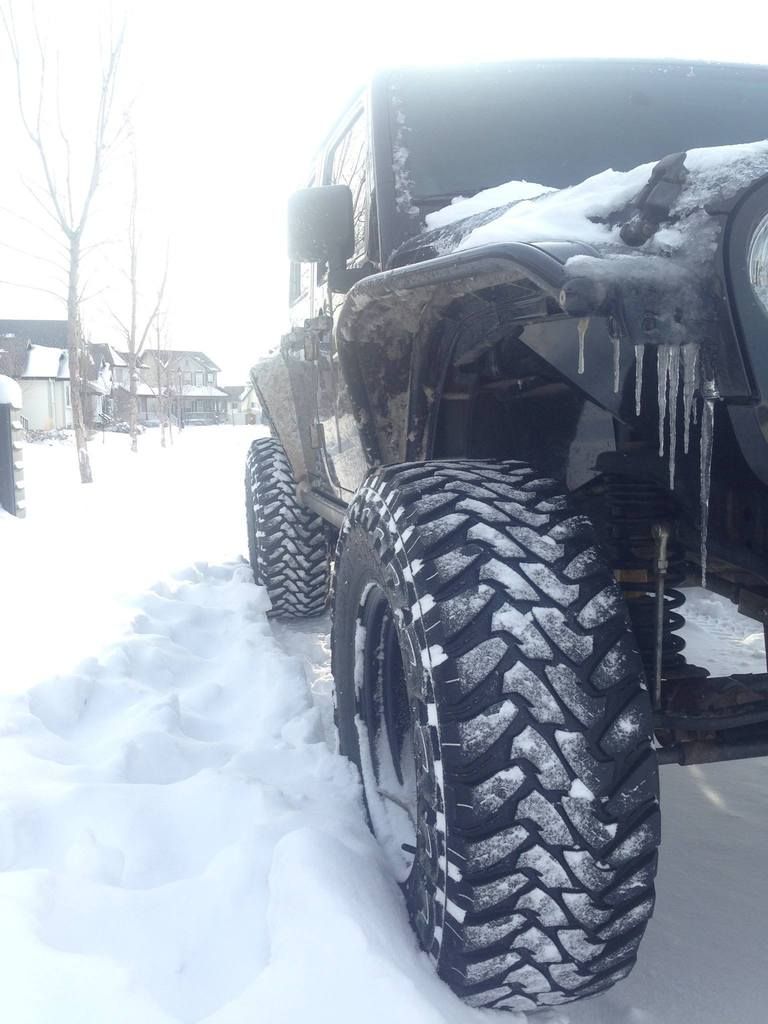 Aaaaand then... this happened. Playing board games at 9pm at night, we hear a squealing of tires, and smash... followed shortly after by a guy peeling out. Good old hit and run.




You might think my Jeep got it bad - I was the first hit. But he hit me so hard that I hit the curb, went up and over, and then into my wifes vehicle parked behind me.




But with the help of social media and some friendly people who watched out for us, we found this parked not too far away.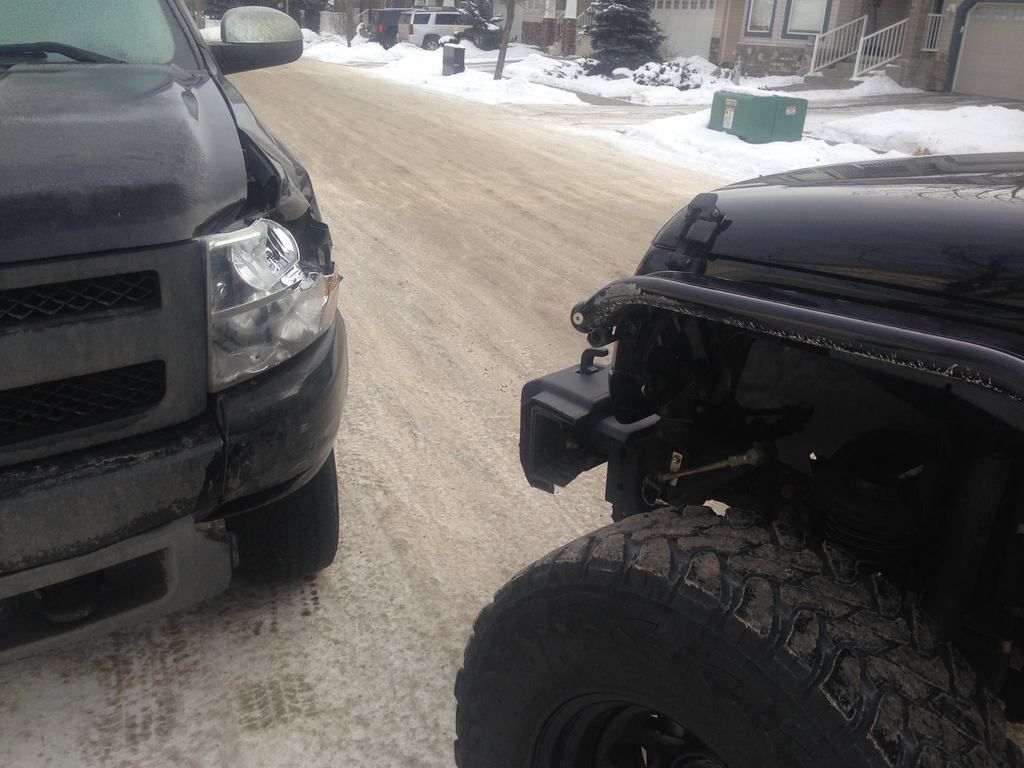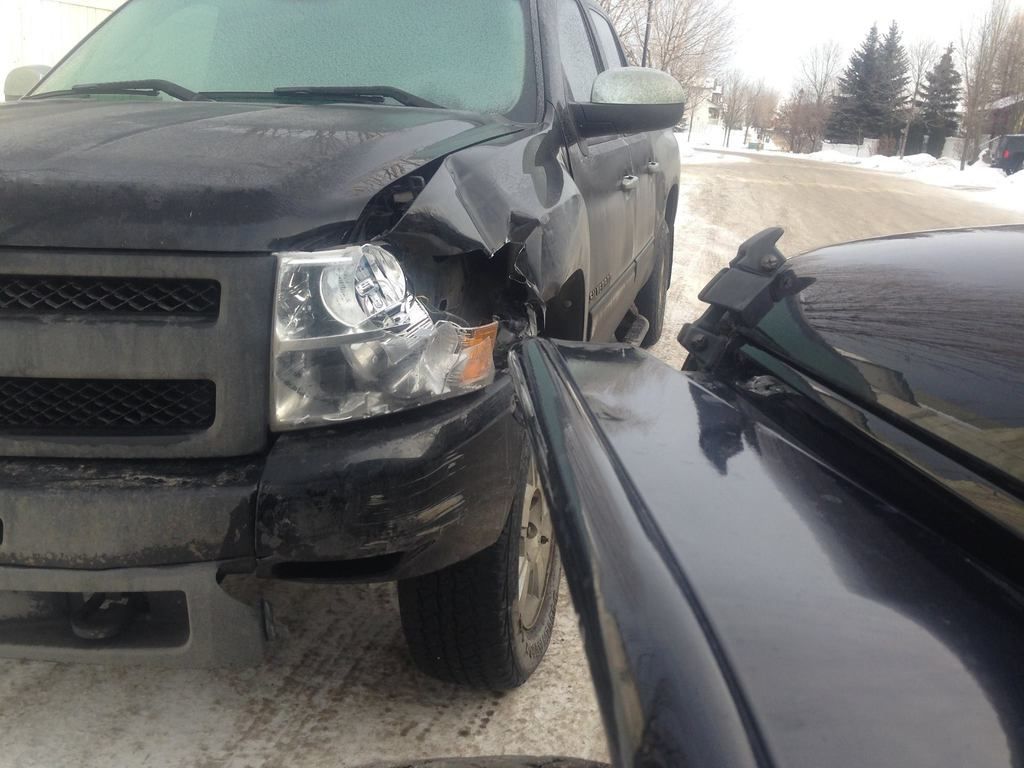 It lined up like a glove. Gave the evidence to the police, they tracked down the owner - charged him and he admitted full guilt.